Diversity and Inclusion
2019 WCM Champions of Change award winners
April 26, 2019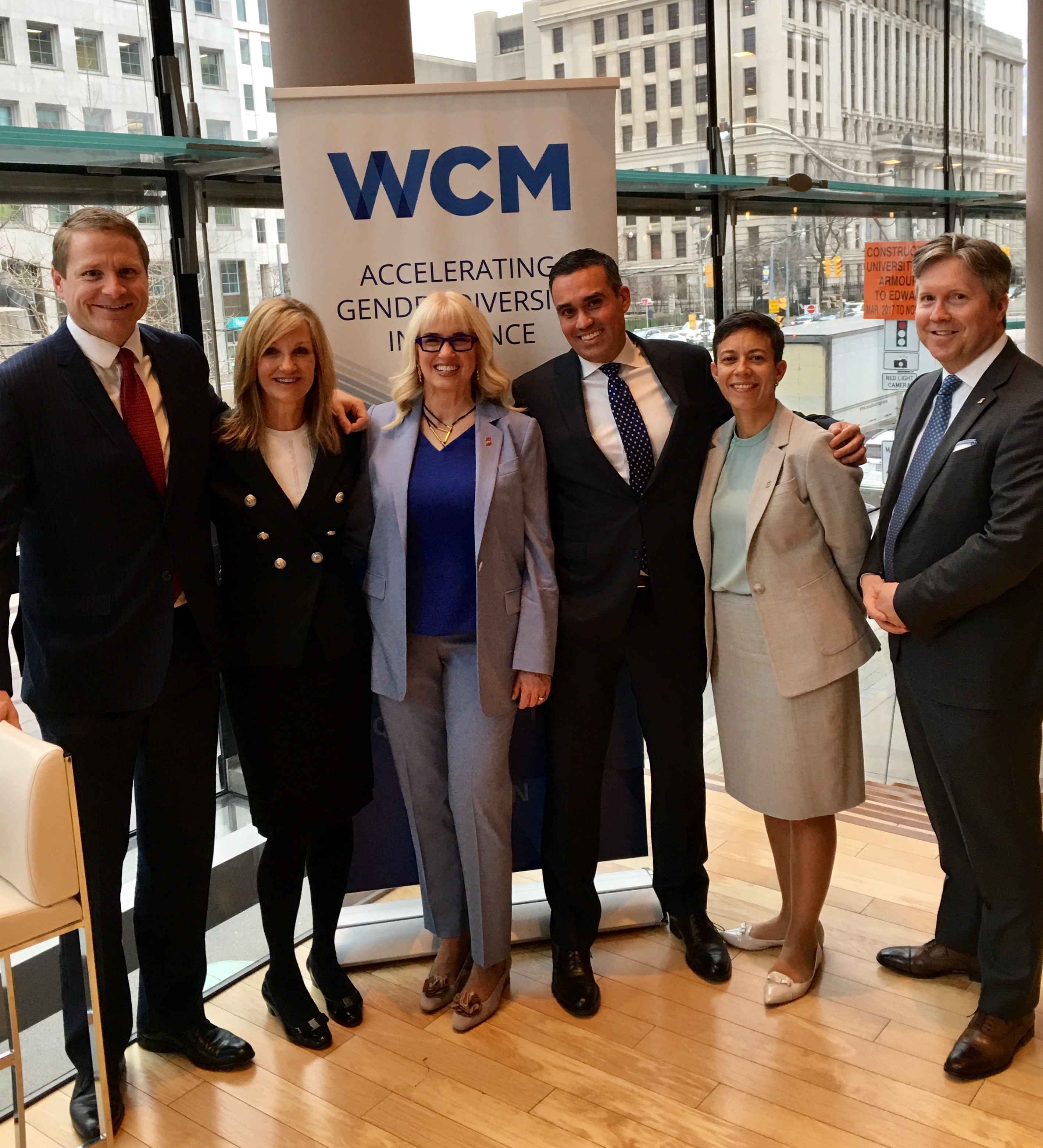 Congratulations to our 2019 Women in Capital Markets (WCM) Champions of Change, Mary Robertson, Managing Director and Head, Global Capital Markets Relationship Management and Scott Morrison, Director and Head, Commercial Derivative Products Group and Foreign Exchange, Sales. They have been recognized by WCM for their involvement in accelerating gender diversity within Canada's financial industry.
Both were honoured at the 2019 WCM Ignite Gala, which was held at the Four Seasons Centre for the Performing Arts in Toronto on April 25.
This achievement reflects Scotiabank Global Banking and Markets' continued commitment to creating a high-performing, diverse workforce. We are pleased to congratulate Mary and Scott for championing our culture of inclusion and helping to make GBM a great place to work.
2019 WCM Ignite Gala Photo: (left-to-right) Jake Lawrence, Co-Group Head, Global Banking and Markets, Scotiabank; Mary Robertson, Managing Director and Head, Global Capital Markets Relationship Management, Scotiabank; Wendy Smith, Managing Director and Head, GBM Diversity & Inclusion Office, Scotiabank; Scott Morrison, Director and Head, Commercial Derivative Products Group and Foreign Exchange, Sales, Scotiabank; Rania Llewellyn, Executive Vice President, Global Business Payments, Scotiabank; Pruyn Haskins, Managing Director and Head, Global Equities, Scotiabank