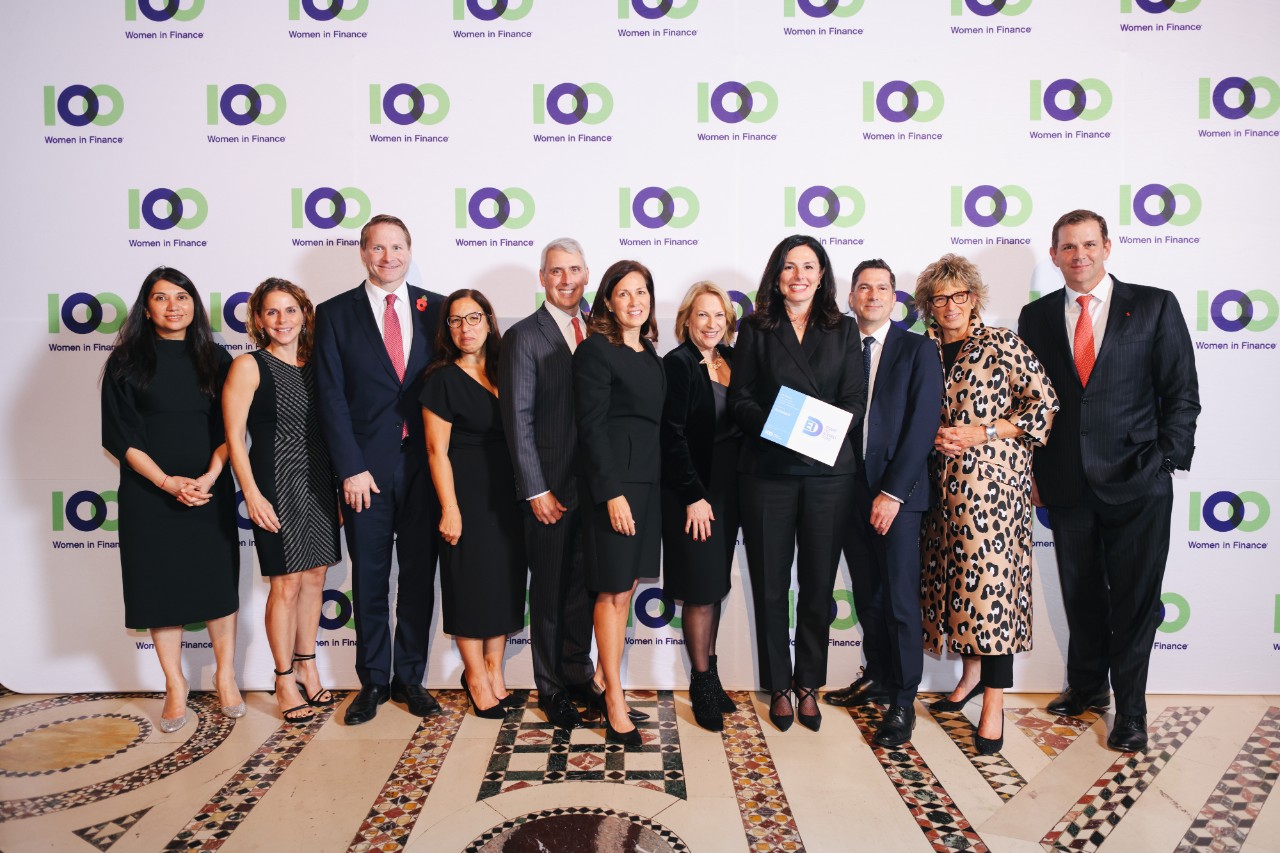 Scotiabank leaders in attendance for the 100 Women in Finance New York Gala. 
Left-to-right: Kshamta Kaushik, Kay Lazidis, Jake Lawrence, Lauren Malafronte, Jim Kelly, Michelle Khalili, Martha Wyatt, Loretta Marcoccia, Dominic Cole-Morgan, Barb Mason, and Michael Kruse.

Scotiabank is proud to be recognized by 100 Women in Finance (100WF) as one of four finalists for its inaugural Industry DEI Award, celebrated at their New York Gala on November 9, 2022.
100WF is a global organization that is committed to building a more diverse and gender equitable finance industry by promoting diversity of thought, raising visibility, and empowering women to find their personal path to success. New this year, the organization launched an Industry DEI Award to celebrate companies that are the leaders in innovation and positive action in the area of Diversity, Equity and Inclusion in the Finance Industry. Our recognition further validates our strong commitment to allyship.
Funds raised at the Gala will benefit 100WF Foundation to support the organization's programs and initiatives as well as the efforts of our local program partners who prepare and encourage women of all backgrounds to pursue pathways into the finance industry.